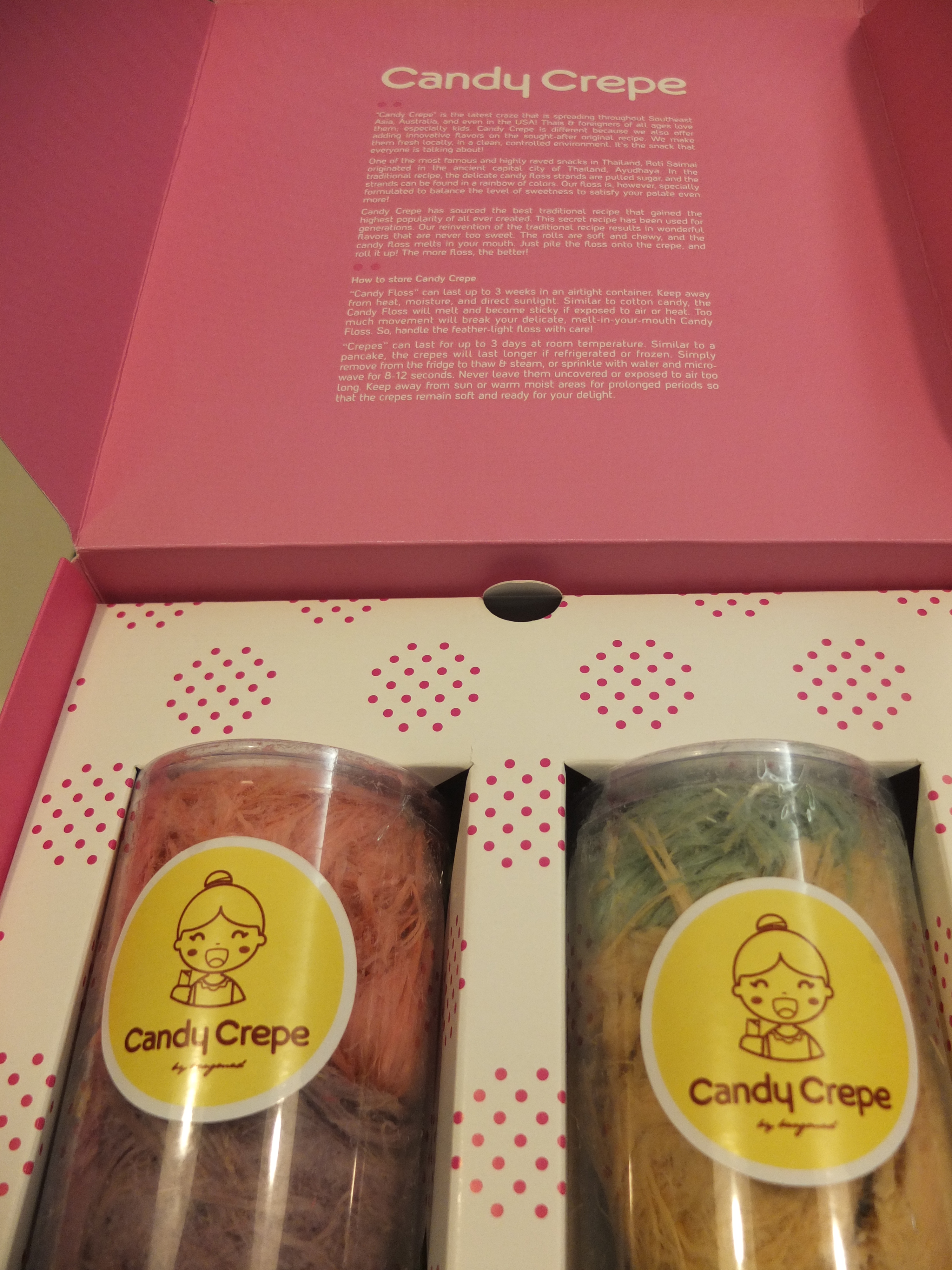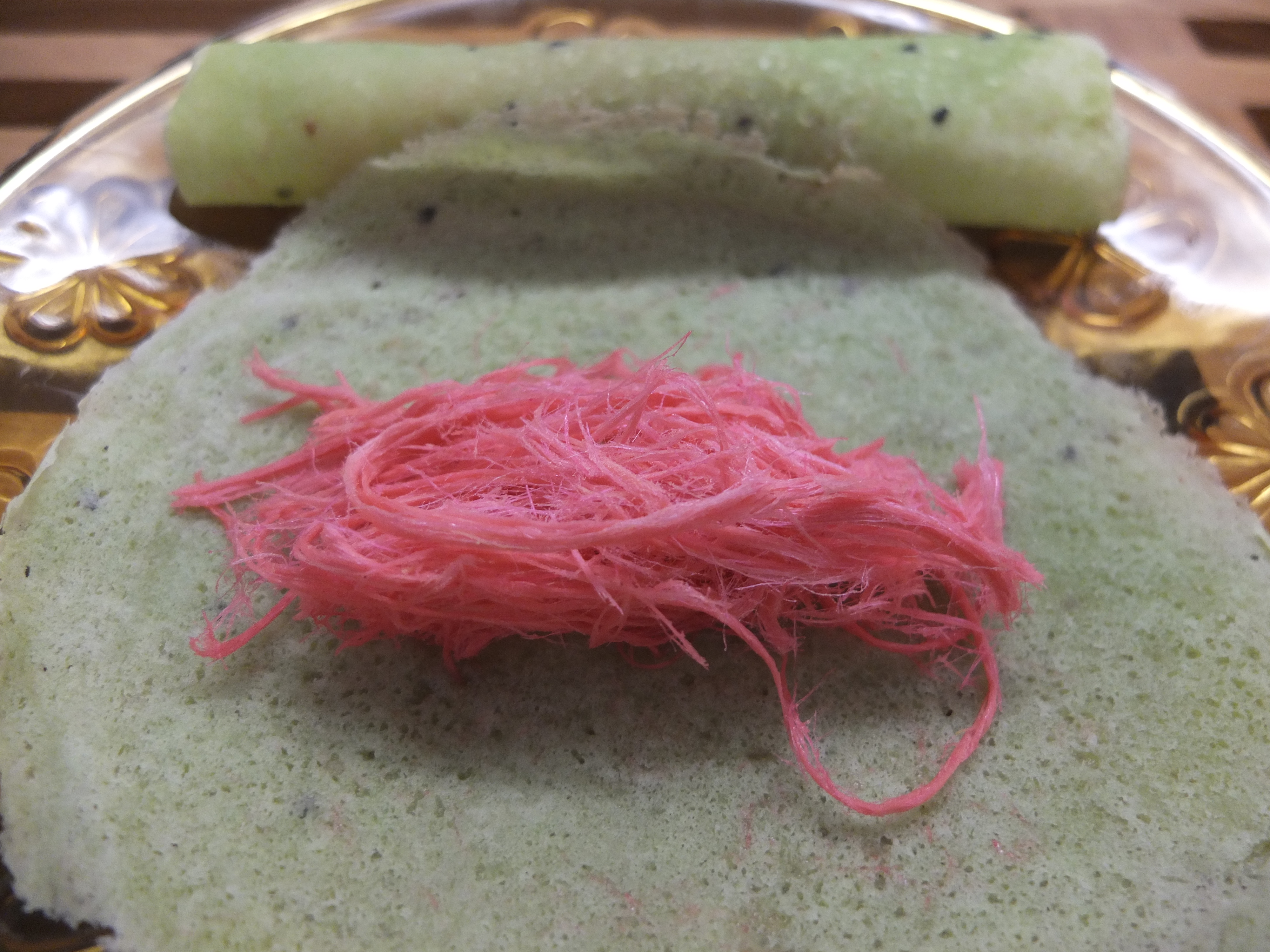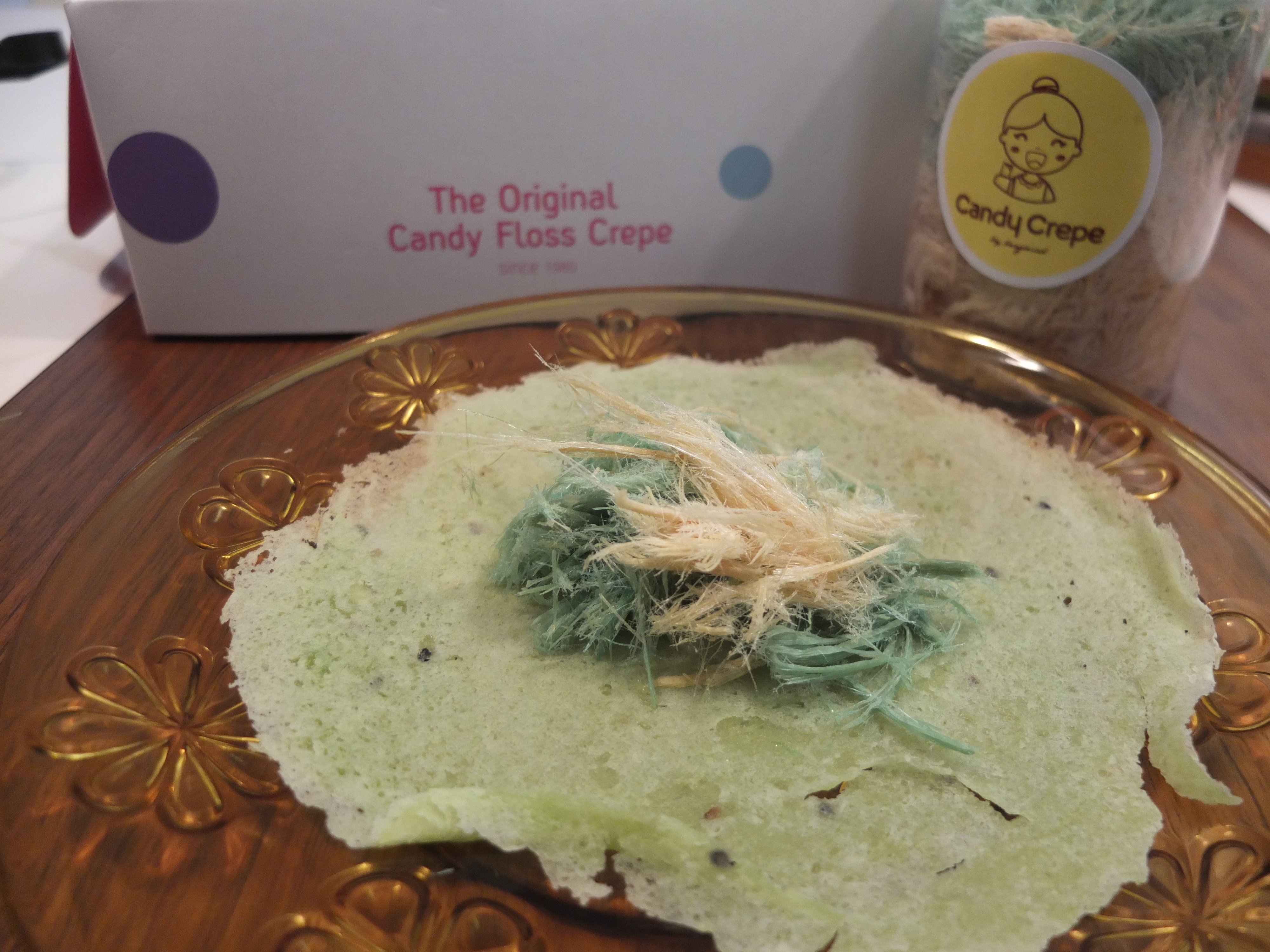 It has been some time since we updated this. Since our last post, there has been a proliferation of "influencers" who may or may not be true paying consumers. We thought we should restart this space to share our thoughts on some of our experiences since we are true paying consumers.
We were in Bangkok for a quick weekend getaway and this was a snack I wanted to pick up after seeing it pop up frequently on my Instagram feed. I do love my sweets. Candy crepe is based on a street snack known as roti sai mai. This is of course the modern interpretation complete with colourful packaging.
We managed to pick it up from Central Embassy (BTS Ploen Chit) from a little cart from the third floor. It is located by the escalator. The box set pictured comes with two boxes of the candy floss and a packet of fresh crepes. This costs 250 Baht. You can also get smaller packets but that comes without the box.
It is such a fun snack! What you do is pile on the candy floss on a crepe, roll it up and eat! The crepe was fragrant with the smell of pandan and the candy floss was very fluffy. Definitely a cute and edible souvenir to bring back from Bangkok.