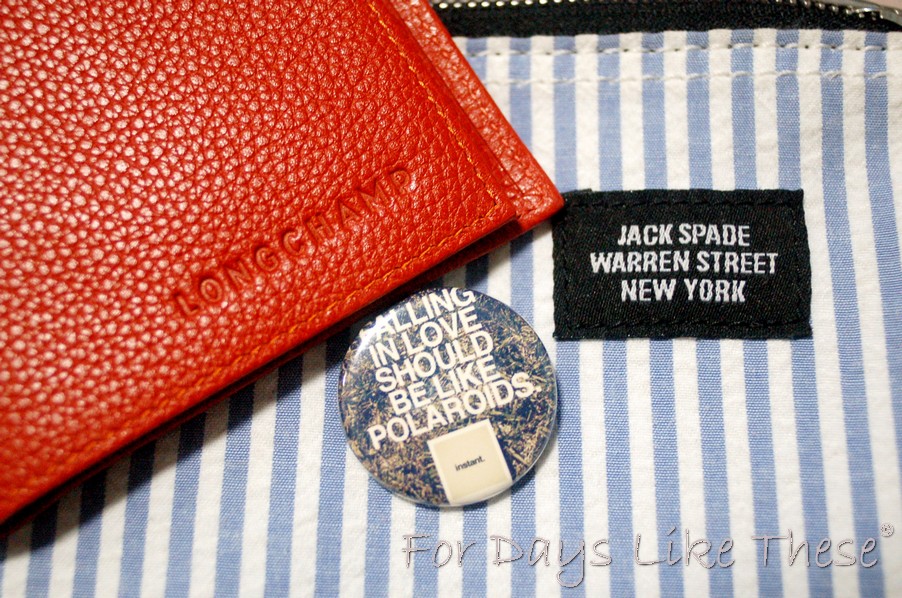 Instant.
Falling in love should be like polaroids.
—
Jo and I spend our weekends sleeping in almost all the time. This is the bane of being such busy normal working people. We get tired at the end of a work week.
But on one unlikely Saturday, we were in town for something I can't quite remember. But I do recall it as a super fruitful day of shopping.
Jo bought a pair of black heels which are never available in Ferragamo, and I bought this, a Longchamp passport holder.
It was by chance that we were walking pass the Longchamp counter at Takashimaya. Jo with a keen eye for details spotted this.
We stopped to look. They come in various colours but this orange shade stuck out as the one I liked best.
It was instant.
We bought it.
Am superbly pleased with it. It keeps my passport and cards in place much like how I want it to be. I've used it once going to Manila and it works great. And the most surprising bit is that its so inexpensive.
Awesome day it was!
Edit: Jo says it was my birthday that was why we were in town.