This is what I ordered through Book the Cook option available on Business Class during our recent trip to London:
SG-LONDON
SUPPER : Chargrilled soya beef
The starter was a prawn salad. I don't eat prawns but the pomelo was very refreshing. I also had garlic bread which is always good.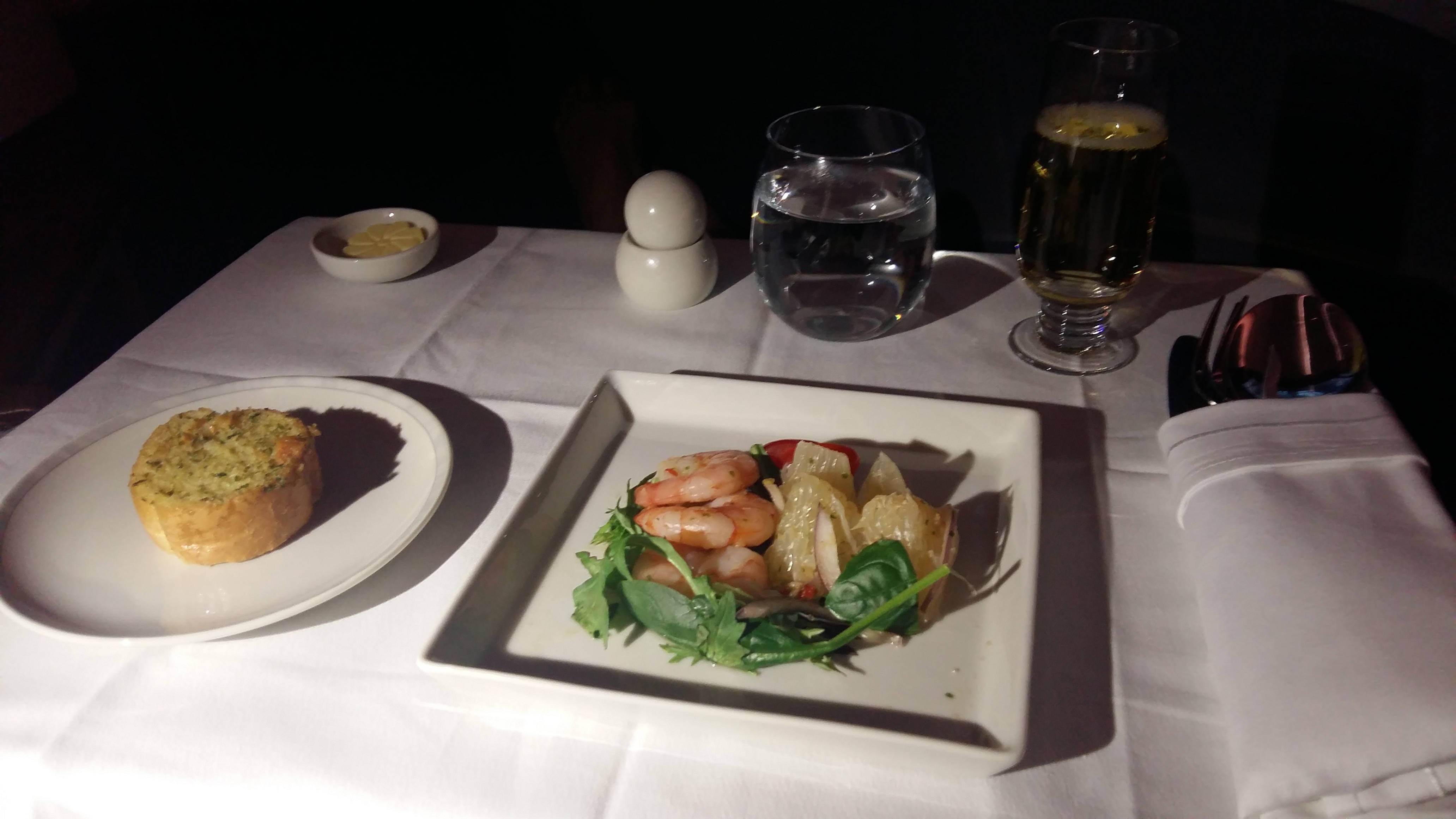 From the name of the dish, I expected more of a soya sauce flavour to the beef so I thought that was lacking. I probably wouldn't order this again.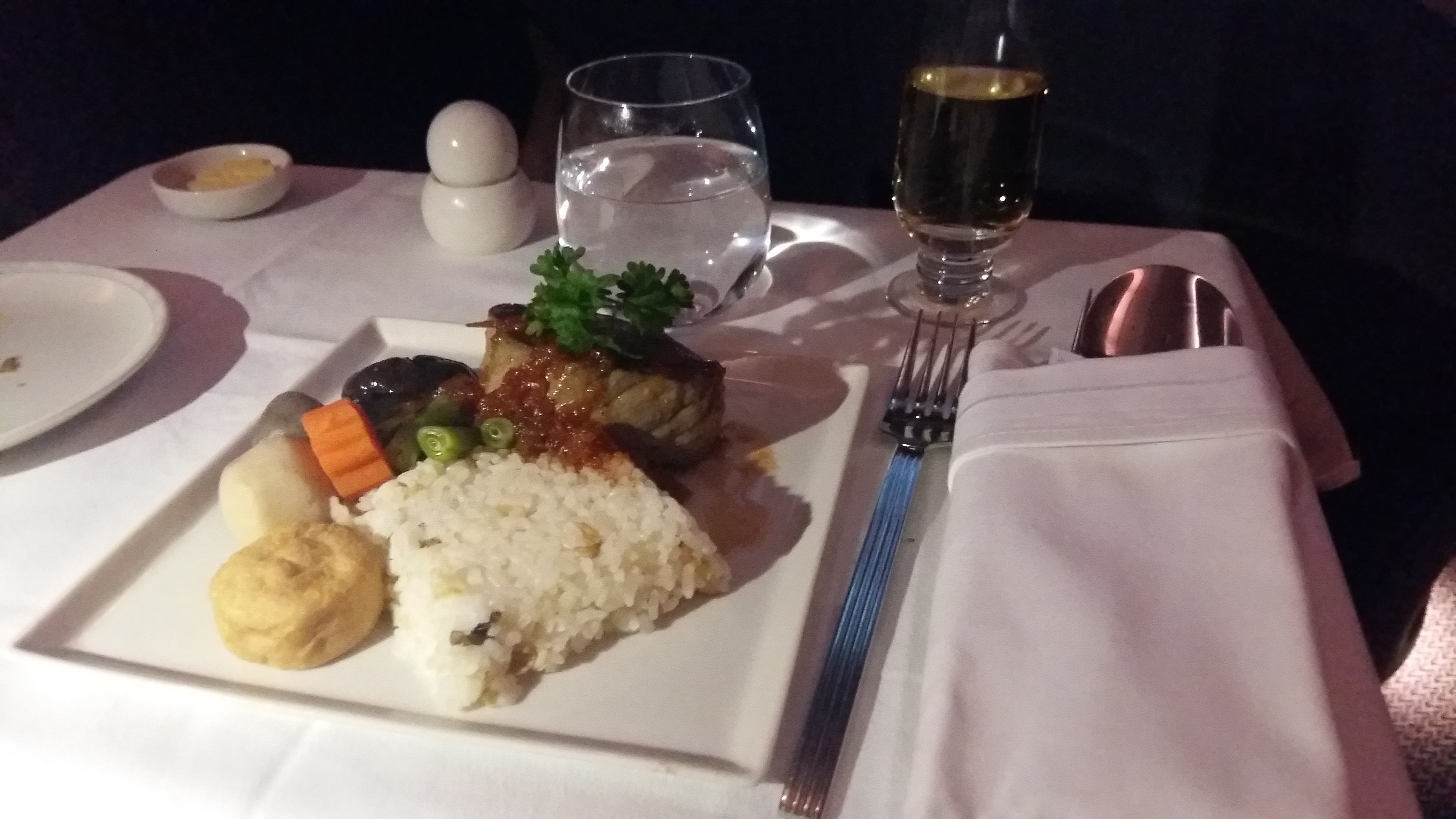 BREAKFAST : Fish congee
This does not look like much but this was my favourite dish. There's nothing quite like porridge to warm your stomach during a long flight. The fish was firm and fresh and the condiments of ginger, spring onions and shallots made for a very tasty porridge. I will definitely order this again.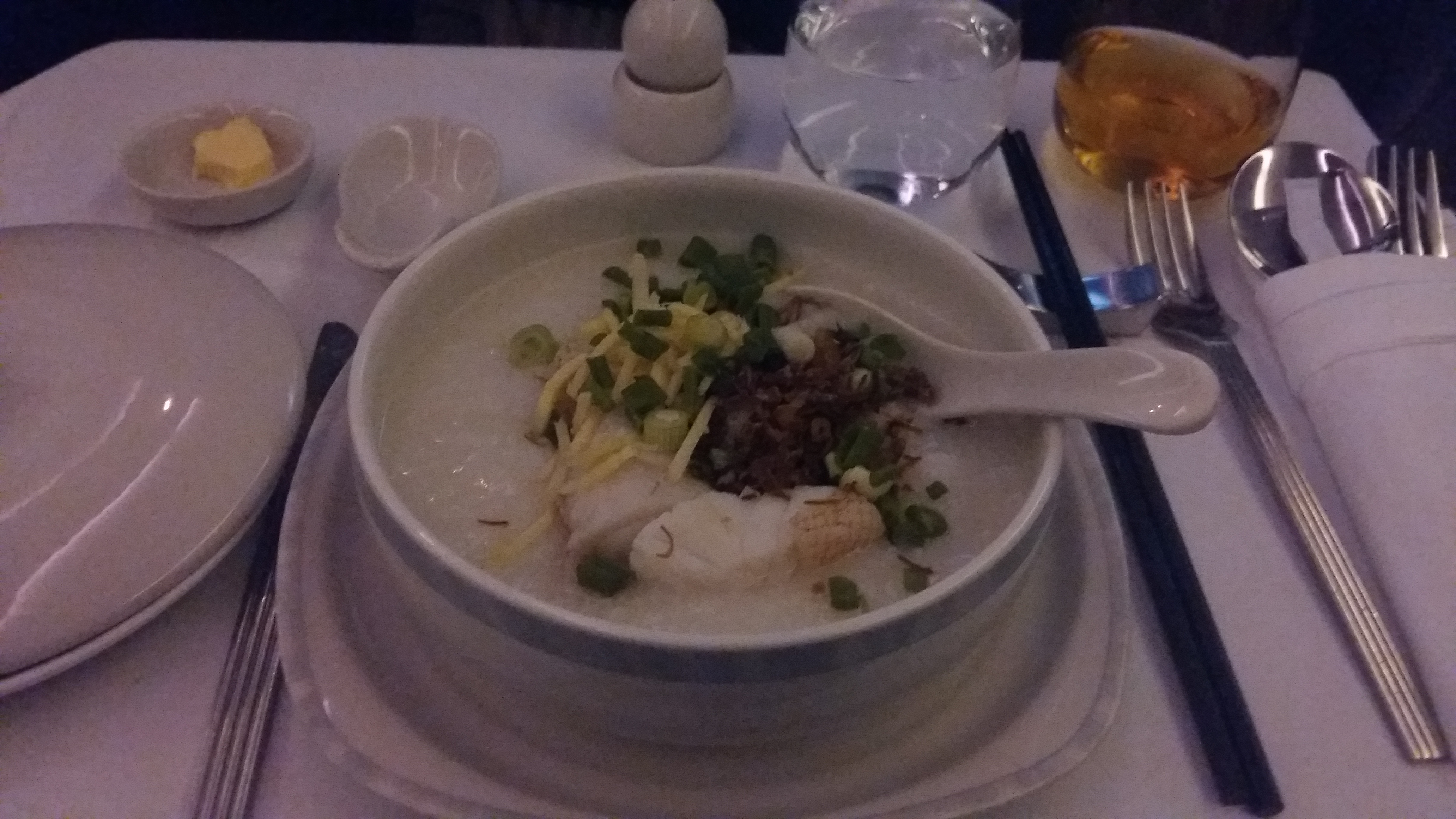 LONDON -SG
LUNCH : Lobster thermidor with asparagus and potatoes
The starter was beef and chicken satay which was very good.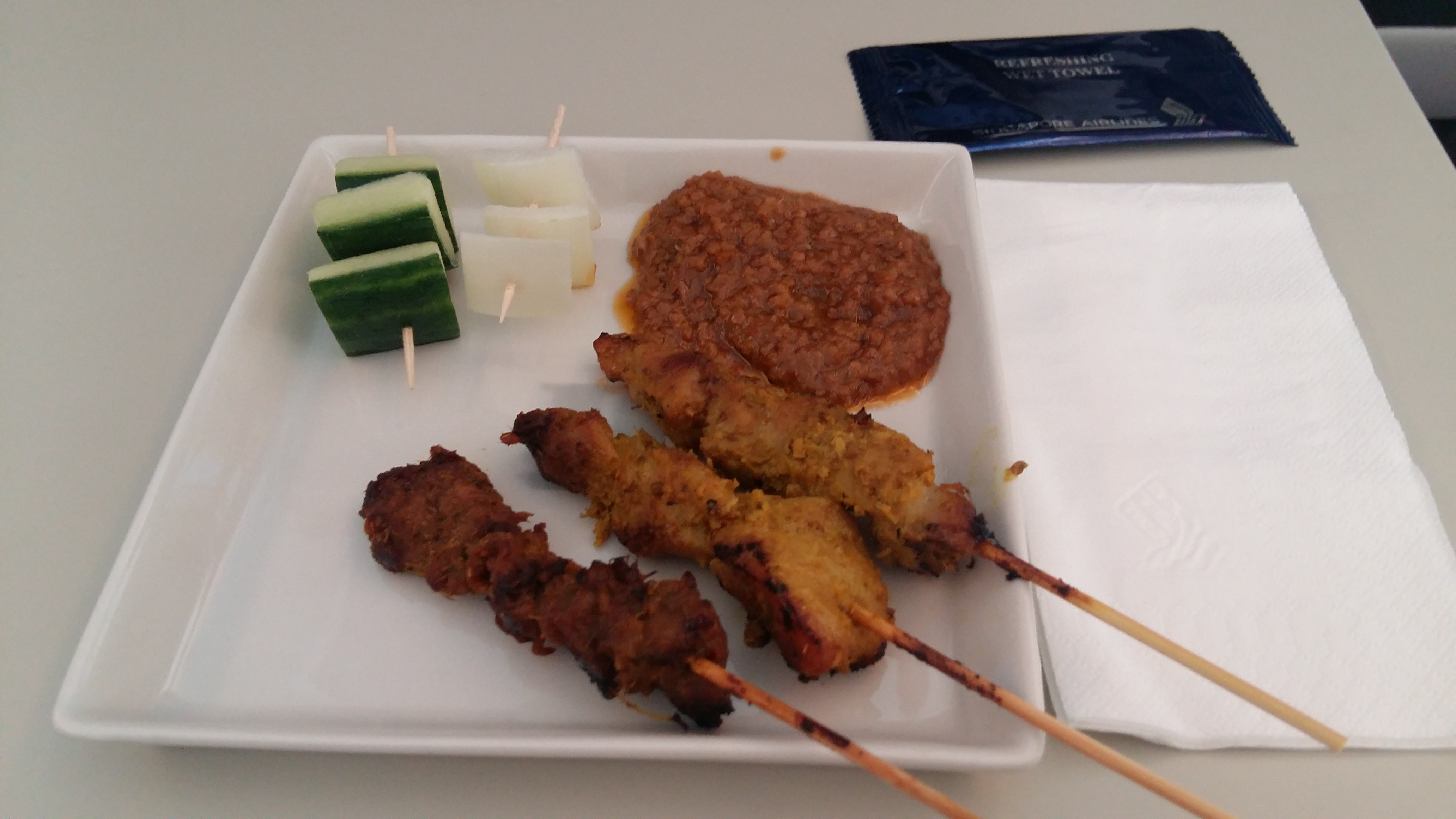 The lobster is a very popular dish and frequently recommended on travel forums. The dish itself is fine and they are generous with the serving size. I did think it was too heavy for a long plane ride where you will sit and watch movies for hours and partake of no physical activity whatsoever.
BREAKFAST : Pad thai noodles
I pre-ordered this but was still very full from the Lobster and did not eat it so no picture of said pad thai noodles.
SNACK: Instant noodles
Of course, as I did not eat my pad thai, I got quite hungry after and ordered instant noodles as a snack. Say what you must about instant noodles, but they really do hit the spot when one is hungry. The instant noodles was topped with meat and vegetables which made it nominally healthier.
So much is said about the Singapore Airlines Business Class product. I really do think it is excellent. The seats are large and roomy and fold down to a flat bed which makes for very good sleep. I slept an uninterrupted 6 hours on our way to London and arrived feeling extremely rested. You will also receive a fast track pass upon arrival in Heathrow which allows you to clear immigration through the special fast track lane which is just the best!