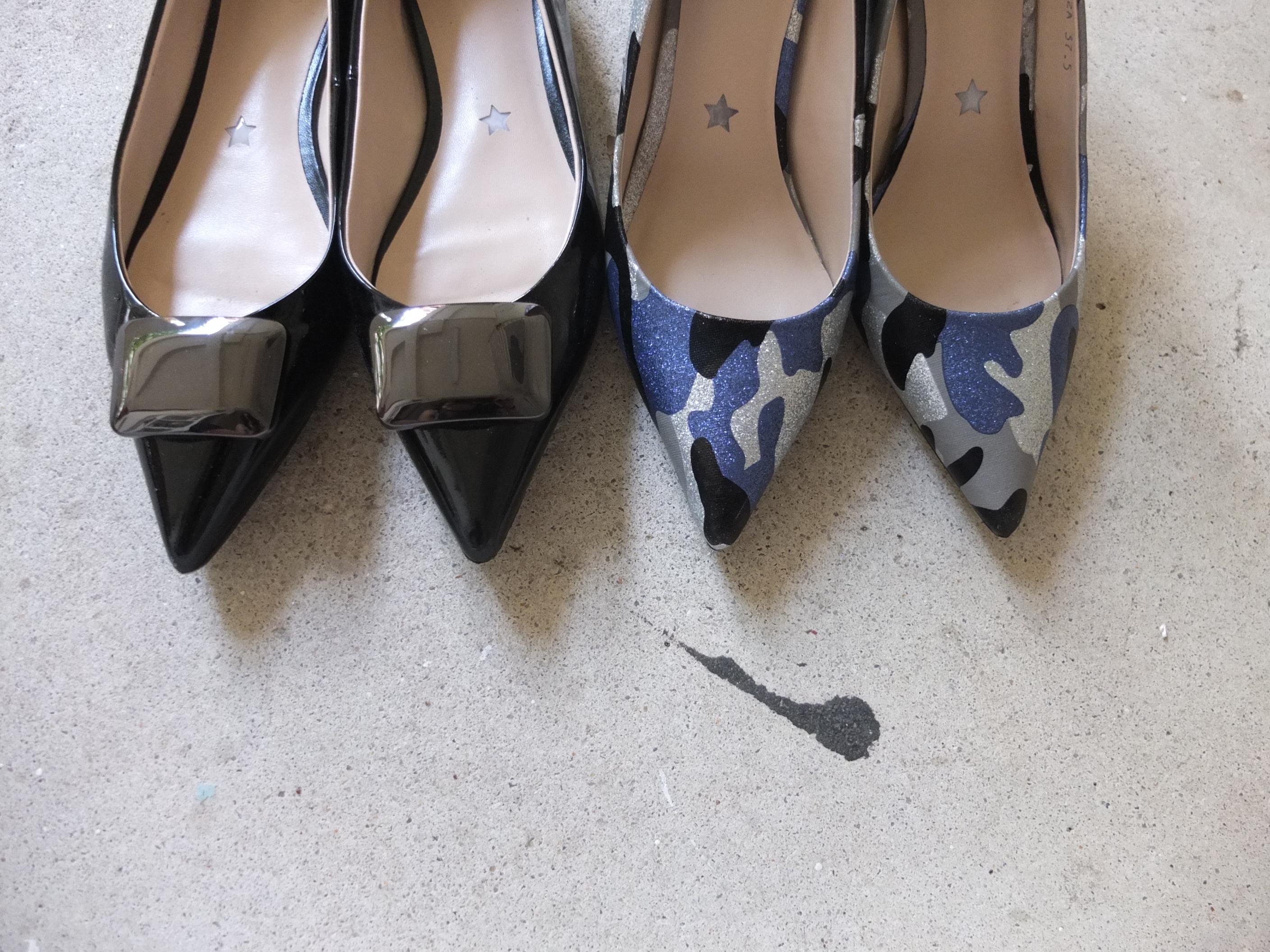 Pedder Red makes a contemporary range of shoes under the Pedder Group. I actually bought my very sparkly wedding shoes for Pedder Red some years back because I didn't want to spend too much money on a pair which I potentially would never re-wear again.Those shoes have only seen the light of day once since the wedding day.
During one particularly idle weekday lunch, I chanced upon the store display and was instantly drawn to these sparkly camouflage pumps. It is a classic pump but the print makes it so fun. I also added this pair because everybody needs another pair of black patent flats.
What I really like about both pairs are their leather and rubber soles. They feel extremely sturdy and grip well to the ground. As much as I love me some glorious leather soles, they don't grip as well and always make me feel paranoid that I slip and fall. I usually have the cobbler add rubber soles to them.