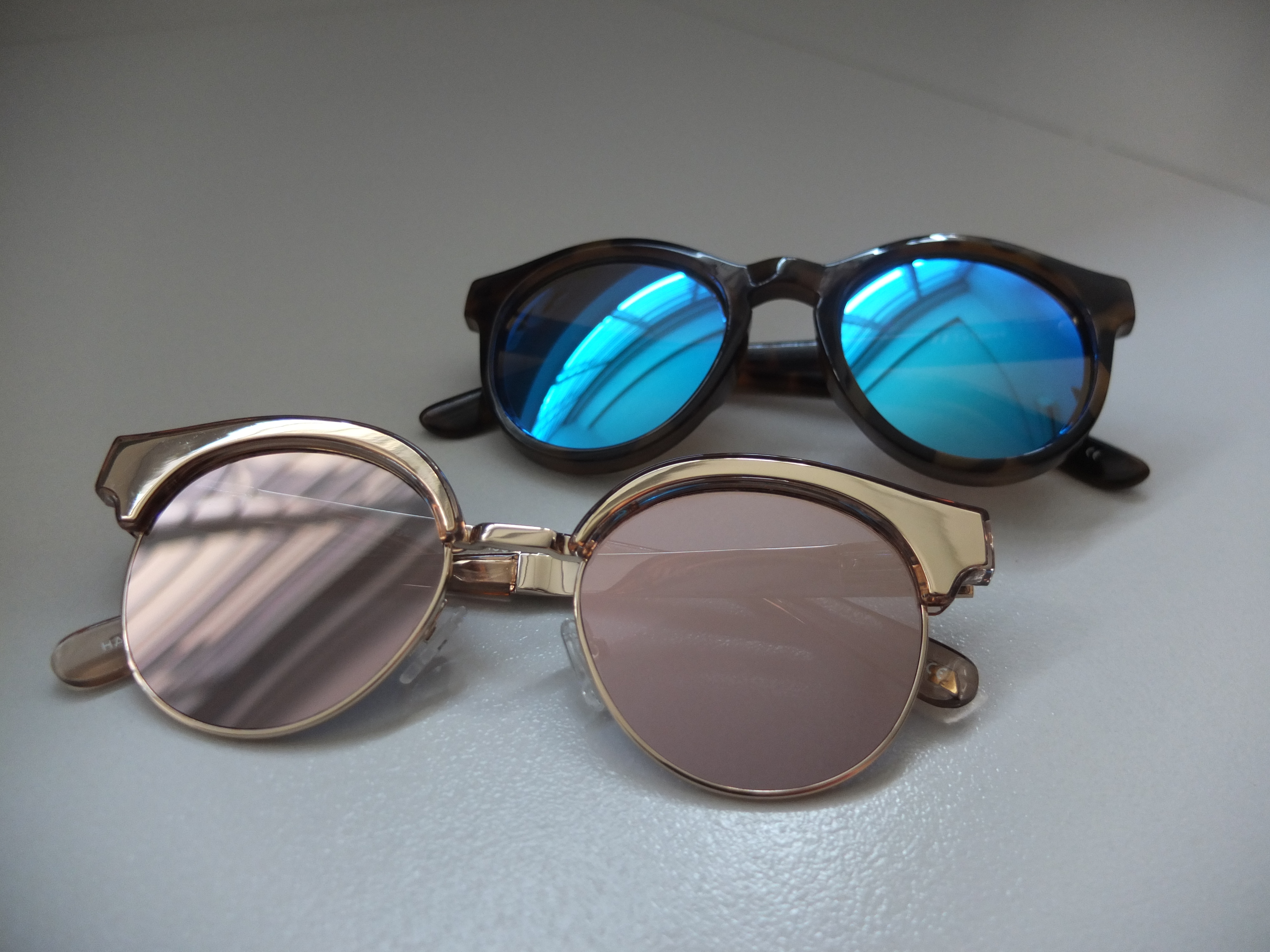 I picked these up from here and here. Ordinarily, I would have picked them up from Net-a-Porter or Shopbop (yay 3 day international shipping). However, due to currency exchange and the low AUD, the price I paid in AUD ordering direct from Le Specs was significantly lower than the price I would have paid in USD.
Le Specs also offers free international shipping for purchases of AUD100. Delivery was fairly quick. It was shipped out on Monday and I received it by Friday in the same week.
The Cleopatra is from the luxe collection and costs almost double of the Hey Macarena which is from the normal collection. Quality wise, they seem pretty on par. Packaging wise, the Cleopatra comes in a white protective box and fabric pouch while the Hey Macarena comes with just a canvas protective pouch.
They fit pretty well and the price point is really good especially if you do not want to spend too much on a fun pair of sunglasses.