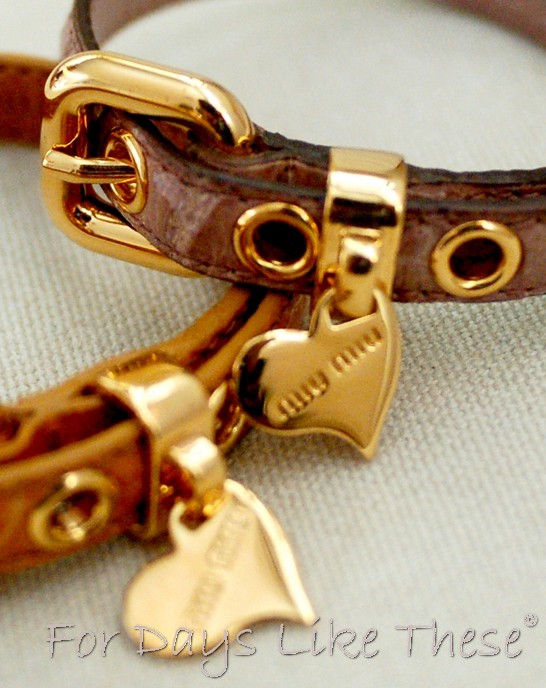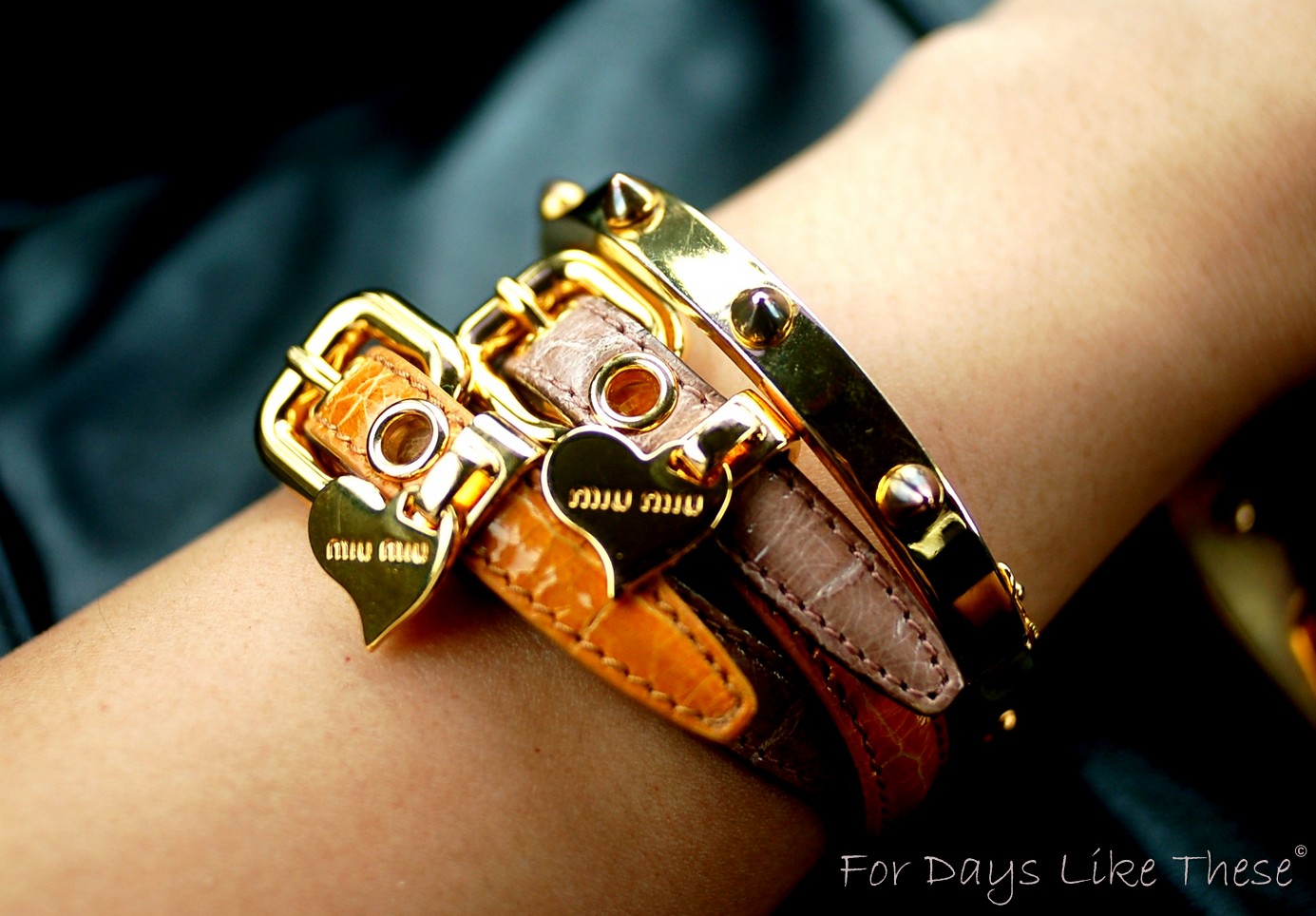 The Parentals came back from their trip bearing gifts in tiny pink boxes!
They got the bracelets in mustard and blush pink which are cute alone but much better when layered together. I suppose that would have been the sales pitch which got the Parentals to buy two instead of just one.
They also come in hot pink and grey but I think a navy one would be perfect with the gold hardware.